Happy Wednesday, brides-to-be and wedding lovers!
About this time last year, I was in full-fledged wedding planning mode with five months to go until our May nuptials. If you're reading this post, chances are you have already asked your bridesmaids to be part of your big day, and you're looking for some inspiration on ways to thank them for helping you get down the aisle.
Here are ten of my favorite bridesmaid gifts! A bonus at the end: the real gifts I chose for my bridesmaids!
1. Matching Kimono Robes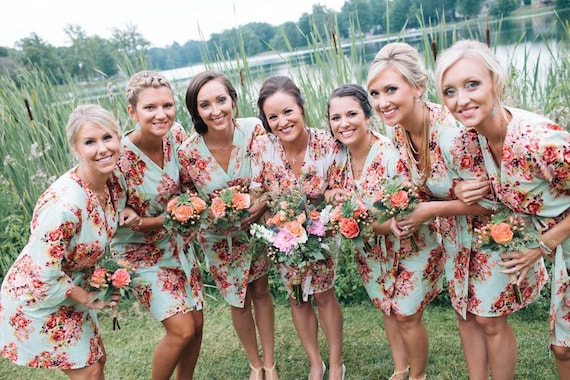 Mint Bridesmaids Robes // Etsy
2. Elegant Earrings
Pearl 360 Earrings // BaubleBar
3. Sweet Bangles
Sailors' Knot Hinge Bracelet // kate spade new york
4. Personalized Wine Stoppers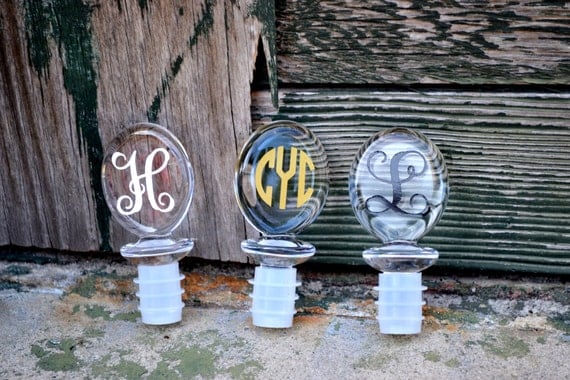 Oval Wine Stoppers // Etsy
5. Personalized Cosmetic Bags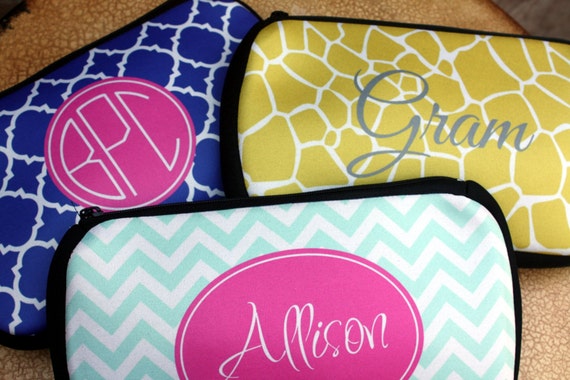 Personalized Monogrammed Makeup Bag // Etsy
6. Personalized Tote Bag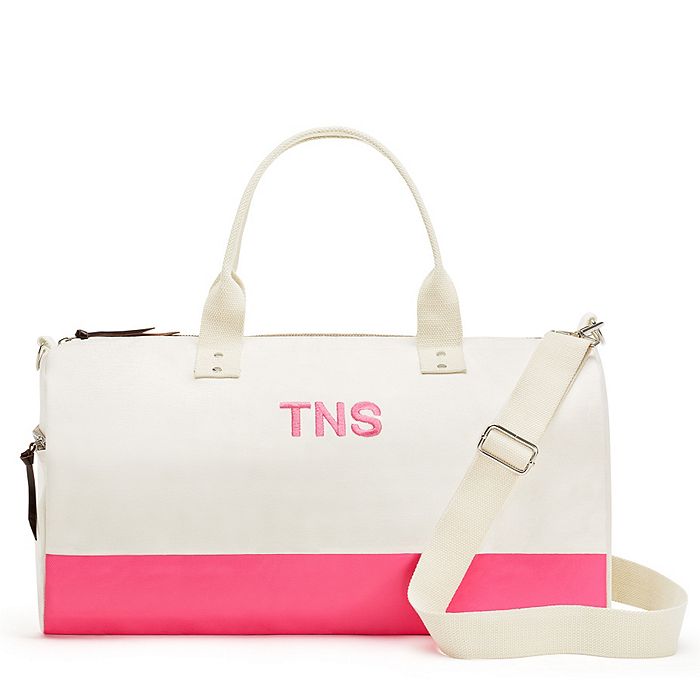 Off We Go Canvas Weekender Bag // TheKnot Shop
7. Preppy Drinkware
Lilly Pulitzer Travel Mug in Lobstah Roll // Lifeguard Press
8. Sweet Smelling Candles
Sel de Mer Pagoda Candle // Seda France
9. Bridey Nail Polish Sets
Wedding Collection Nail Polish // Essie
10. Foldable flats for the dance floor
Sidekicks Foldable Flats with Carrying Case // Amazon
Bonus! Caroline's Real Picks for Her Bridesmaids:
Bachelorette Party Goody Bag
Lilly Pulitzer Trippin and Sippin Market Bag // Monogrammed Pink Robe // Lilly Pulitzer Koozie // Sofia Mini Champagne // Virginia is for Lovers Wine Tumbler
DIY Family & Friends Cookbook
Click here to download a copy of my own cookbook!
Bridesmaid Earrings for the Big Day!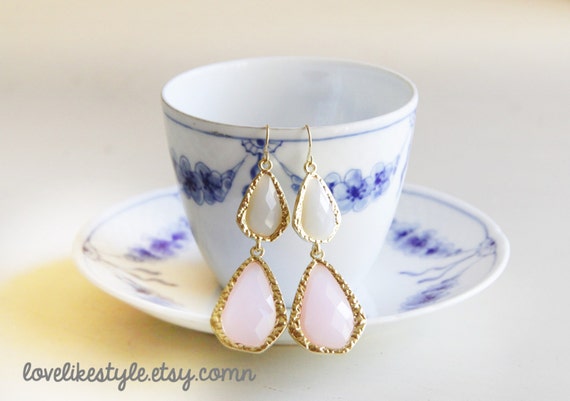 Custom Earrings from LoveLikeStyle on Etsy