"If a cluttered desk is a sign of a cluttered mind, of what, then, is an empty desk a sign?" – Albert Einstein
Somewhere in between cluttered and empty is the perfect balance or organized and inspired. Here are my five favorite office accessories to keep you both organized and inspired.
Check them out after the jump!
1. Cross Pointe Clock ($50, kate spade new york)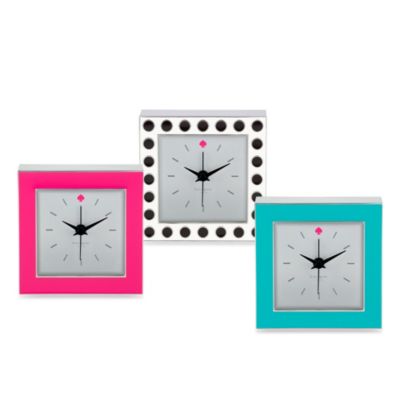 2. La Fiorentina Desk Calendar ($48, Haymarket Designs)
3. Hand-painted desk tray ($20, See Jane Work)
4. #WhistleWhileYouWork Pencil Set ($8, Design Darling)
5. Ikat Mouse Pad ($11.95, Etsy)